Translation Services
We have a strong experience with translating documents from English to French.
Should you have any documents to be translated from English into French, please do not hesitate to contact us for a quote with sending along the document to be translated to: info@afhalifax.ca
The quote will state:
– the cost per word according to the specificity of the document (level of difficulty)
– and the time frame allotted.
Should you give us your precious documents to be translated from English into French, here is what you can expect from our services:
– Translation work would be done by a translator certified in the requested language combination to ensure the highest possible standards
– and Translation work would be done in a timely manner and should be completed by the requested date.
If at the time of the request, we cannot commit to these engagements, we will suggest other colleagues who might be able to do the requested work within the time frame expected.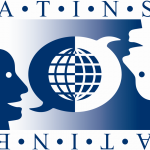 Please note: ATINS – The Association of Translators and Interpreters of Nova Scotia – www.atins.org – offers an online directory of certified translators and interpreters available within Nova Scotia.
Do not hesitate to consult it.